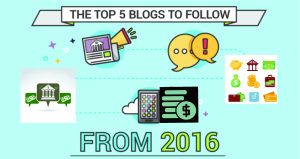 Presenting MicroSave's top picks for the year. Do you see your favourite blog here?
e-KYC and the India Stack – A Transformative Blueprint for Emerging Markets
Billions of people around the world are required to meet know your customer (KYC) norms to avail of services considerably important to their lives. Yet, widely prevalent archaic methods for KYC come in their way. e-KYC, a fully digital solution, leveraging resident Indians' centrally stored demography details and biometrics (fingerprints and/or iris recognition) is changing how KYC has been done for ages. This blog examines how e-KYC is an established and proven solution and (together with the India Stack presents a compelling and transformative blueprint for a majority of the emerging markets to consider.
Payment Systems in India and Current Status: A Perspective
The payment system in any country needs to pass the litmus test of safety, security, soundness, efficiency, and accessibility. In order to address all these, payment systems have evolved from barter to currency, to digital systems. Read how India is witnessing enormous change in the payment systems, disrupting the monopoly of physical/paper-based system by electronic ones.
Leveraging Fintech to Achieve Financial Inclusion in Indonesia
"Fintech" – an intersection of financial services and technology – is taking the traditional financial world by storm. Indonesia is no exception, with a fast-evolving ecosystem that includes a host of financial services offered by new generation fintechs.
Indonesia is the fourth largest mobile market in the world with 339.9 million connections – a SIM penetration of 131%! 43% of Indonesians already own a smartphone. Furthermore, Indonesia is going "mobile-first" with 64.1 million out of a total of 88.1 million users accessing Internet through mobile devices. This is fuelling social media usage by platforms such as WhatsApp, Facebook, Blackberry, Line, Path, etc. This trend is also leading to explosive growth in electronic and mobile commerce, with big names such as Alibaba, Softbank, Sequoia, Rocket Internet, and Temasek backing local ventures. In contrast, only 36% of 250 million Indonesians have access to formal financial services.
Keeping these technological advancements in context, the blog highlights how Indonesia is well placed to leverage "fintech" towards the cause of financial inclusion.
Over the Counter (OTC) Money Transfer in India: The Remittance Silver Bullet for Migrants
Globally, mobile money services are being offered primarily over the counter (OTC). This underlines the demand for readily available, quick and convenient fund transfer services. Even though OTC is a well-established concept, there are varying views on what actually constitutes an OTC transaction. Moreover, OTC in India differs in some respects from OTC services in other countries. The blog outlines OTC in India.
Predictions for Regulators of Digital Financial Services
It is always dangerous to make predictions in an industry which is expanding and evolving rapidly, so it is with trepidation that I now do so. The blog presents predictions in Digital Financial Services based on market insights and observations from working many years within the mass retail financial sectors and in Digital Financial Services.