This blog post is part of a series that covers promising fintechs making a difference to underserved​ ​communities and supported by the Financial Inclusion Lab accelerator program​. MSC is a partner to the FI Lab​,​ which is a part of CIIE's Bharat Inclusion Initiative.
---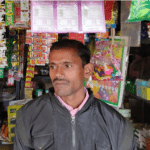 Bhavesh, 42, works at a kirana (grocery) store in Ahmedabad. Having dropped out of school in 5th grade, he struggles with using a mobile phone. So, on his smartphone he is able to call only those who are in his call log. He has to seek help to add or search for a contact or even to watch a YouTube video on his phone. How can Bhavesh maximise the use of his smartphone?
Individuals like Bhavesh need a mobile interface that goes beyond their language and literacy limitations to help them make the most of their smartphones.
A study concluded that 775 million[1] illiterate people worldwide struggle to use text-heavy smartphones. Hence, while mobile applications have found broad usage across developing countries, usability remains a major hurdle for populations with the illiterate or low literate population. Hence, literacy levels remain a key barrier to providing access to information through technology. Navana Tech offers intuitive,  text-free, voice-assisted, and image-based software development kit (SDK) that help bridge the digital divide between the literate and low-literates.
Not going by the word
When brothers and Cornell University graduates Raoul and Jai Nanavati started building products for the Indian markets, they faced a fundamental problem in the design. For example, the icon of a shopping cart could not be identified by a user who has never seen a physical shopping cart. The complex interfaces confused users in India, especially those in Tier 2 and 3 cities, dissuading them from accessing the same digital services as their literate counterparts.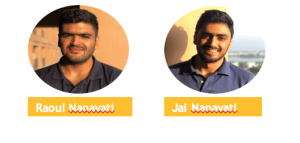 Through Navana Tech, the duo developed a solution that addressed the limitations and litOS was born. At Cornell, they were one of the four student teams picked out of 45 to win a startup investment award of USD 80,000.
A pitch: Beating the literacy barrier
Navana Tech offers research-driven design standards and developer tools to assist businesses to build intuitive mobile user-interfaces. It brings localized iconography, contextual voice assistance in nine Indian languages, and plug-and-play user flows. The Navana Tech Voice Dialer feature allows users to add or search for a contact by saying the name instead of typing it.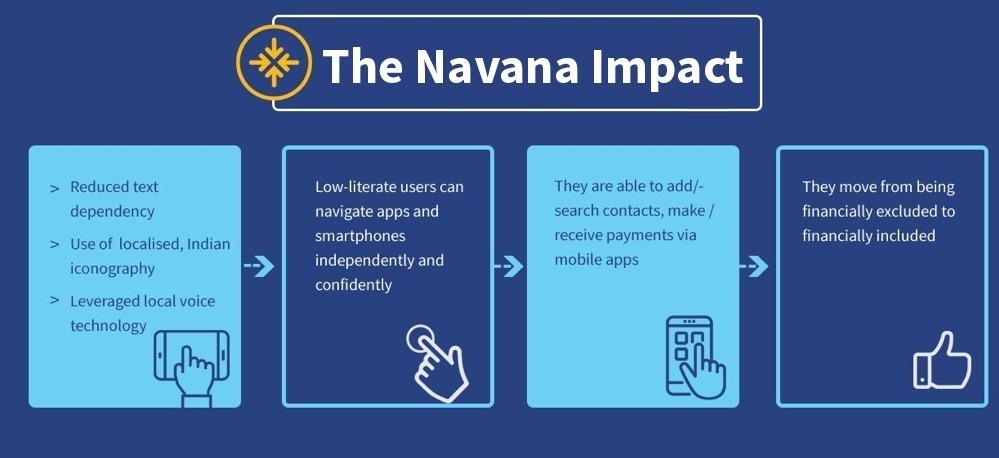 The evolution: Making the low-literates independent in mobile usage
Boot camps, diagnostic sessions, and clinics conducted by Centre for Innovation Incubation and Entrepreneurship (CIIE) and MicroSave Consulting (MSC) proved to be beneficial for Navana Tech. The experts advised Navana Tech to pivot their product offering from an operating system to a set of mobile applications based on SaaS model. The team also helped the company overcome challenges like:
Identifying the right user segment: The categories of mobile users in India are quite disparate in terms of literacy, access to mobile devices, and mobile literacy. It is hard to classify these categories to identify one common customer segment to target. Also, due to a lack of resources, Navana Tech struggled to conduct extensive testing on its product, and was unable to identify the product challenges faced by different user segments.
MSC helped test Navana Tech's voice dialer application across geographies and customer segments including factory workers, Micro Finance Institution (MFI) customers, truck drivers, and shopkeepers. MSC helped Navana Tech understand the needs and abilities of different user segments while using mobile applications. The research insights helped Navana Tech to refine their offerings and target customers effectively. Eventually, it enabled the team to build a better and more user-friendly app.
Designing an intuitive interface: The potential target segments varied based on mobile usage and literacy. So, it was challenging for Navana Tech to design an intuitive interface for an illiterate or low literate population; that closely replicated their familiar experience of an Android phone.
With MSC's guidance, Navana Tech narrowed down the intuitive process of adding and searching for a contact. MSC also helped the firm build relevant iconography and relatable visual cues.

The future is mobile-literate
Navana Tech believes that smartphone penetration, mobile data usage, and online banking will redefine the fintech landscape in India. Various discussions during acceleration, helped Navana to identify the importance of partnership to reach users on a large scale. Today, the team works closely with its partners like Ujjivan Small Finance Bank (SFB) to re-design the Ujjivan mobile app for low-literate users. Navana Tech is also in the process of on-boarding two more partners in 2019.
In the future, Navana Tech aspires to impact the lives of millions of low-literate customers like Bhavesh. The aim is to customize products for the underserved segment and increase their access to digital solutions. Accordingly, Navana Tech believes that its business can reduce the digital divide while still achieving a sustainable revenue model and business growth.
To learn more about Navana Tech, click the video link.
---
[1] Indrani Medhi Thies, User Interface Design for Low-literate and Novice Users: Past, Present and Future, Now Publishers Inc., 2015
Follow #TechForAll and #BuildingForBharat to stay updated on fintech start-ups driven to bridge the social, financial and economic inclusion gap.