"The pandemic has changed my business for good. From a small shop in Vung Tau, I can now reach millions of young women across Vietnam. Going digital has not only helped my business to survive but also to grow," says Nguyen Huong, a micro-entrepreneur in Vung Tau.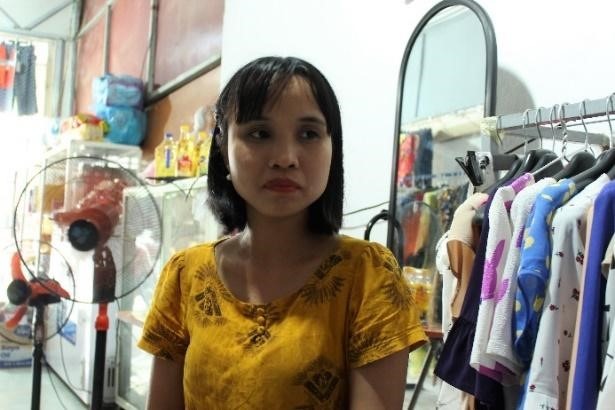 The role of social networks and digital payments within the microenterprise environment has been changing rapidly across the globe. The ongoing shift to digital consumerism has had a significant impact on the way micro-enterprises operate, forcing them to find new and better ways to engage with their customers and cater to their demands. Microenterprises no longer consider digital payments purely transactional. They are now necessary to improve customer engagement, meet consumers' expectations, and reduce operating costs.
Mapping Huong's journey as a micro-entrepreneur
Nguyen Huong, aged 38, sells garments, shoes, and fashion accessories at her store in Vung Tau, a port city and the capital of Bà Rịa-Vũng Tàu Province, located on a peninsula in southern Vietnam. Once a French colonial town, Vung Tau is now a popular seaside resort that draws many visitors from Ho Chi Minh City.
When asked about her journey as a micro-entrepreneur, Huong revealed that after graduating from a local university, she worked with different organizations in Ho Chi Minh City for more than five years before deciding to start a venture in Vung Tau. After she graduated from a local university, Huong worked with different organizations in Ho Chi Minh City for more than five years before deciding to start a venture in Vung Tau. Born and raised locally, Huong is well known within the community and has established a small yet successful business over the last 12 years. "My shop sees a footfall of around 30-40 customers per day. This is enough to earn around VND 8-10 million (~USD 345-432) per month," says Huong.
Like many urban Vietnamese, Huong uses a smartphone to access social networks and messaging apps. She also uses her smartphone for airtime top-ups, utility bill payments, and taxi payments regularly. "Social networks and messaging apps help me stay up-to-date with the latest trends. Over the last couple of years, these apps have also become an effective channel for shopping," says Huong.
However, for a large part of her business, Huong makes and accepts payments mainly in cash. This is because most of her suppliers and customers find it convenient. "It is embedded in our culture. Unlike our neighbor China, most of us still prefer to buy everything from groceries to automobiles in cash. Many shop owners, big and small, make multiple trips to banks with sacks of cash on motorbikes," says Huong.
The pandemic has changed the reliance on cash for many such Vietnamese businesses.
Unfolding the impact of the pandemic
The COVID-19 pandemic continues to be a stress test for all businesses, especially microenterprises. Highly dependent on daily cash flows, many microenterprises struggle with a shortage of working capital due to the lack of demand and low revenue. Besides, restricted mobility due to lockdowns suspended public transport, which has affected the logistics of input supplies and finished goods.
Women-led MSMEs, which comprise 21% of the formal MSME sector in Vietnam, are particularly vulnerable to business disruptions. The pandemic has forced 50% of such women-led MSMEs to either temporarily suspend or completely stop or reduce business operations. The ones that survived had to make significant operational adjustments to their business models.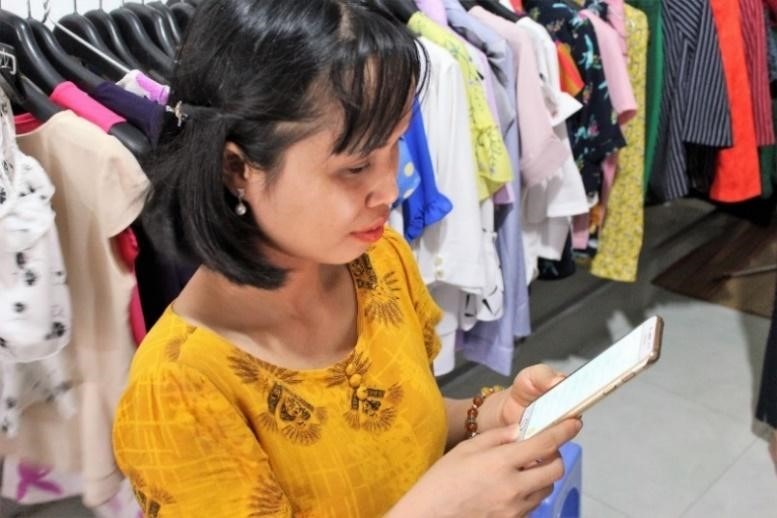 The outreach of social media and the convenience of digital payments helped Huong ensure business continuity in times of crisis.
Vietnam is a mobile-first nation of internet users, with mobile devices as the dominant means to access e-commerce. With an annual growth of 24.2%, mobile commerce is set to outpace the country's overall e-commerce growth and represent a USD 7.8 billion market by 2021. Shopping through social networks and messaging apps has become a trend for the rising generation of younger, tech-savvy citizens.
Huong mentions, "Over the last six months, I have started selling some of my merchandise through social networks and messaging apps. My customers find it easy to navigate, convenient to compare prices, and easy to checkout with safe payment options."
She adds, "The concern that cash could transmit the coronavirus has made customers appreciate the safety and convenience of digital payments. Suppliers, too, ask for payments through bank transfers and mobile money now." With an annual growth of 28%, digital wallets are the fastest-growing payment method in e-commerce. The rapid uptake of smartphones that offer app-based payment methods will continue to boost the adoption of digital wallets. PayPal and domestic brands Momo and ZaloPay are currently the most popular digital wallets in Vietnam.
Huong feels that social networks and mobile money are a promising avenue for businesses like hers, with the potential to make transactions quicker, cheaper, and safer. They can help grow her business across and beyond Vung Tau. "To increase online sales, I plan to use social media and messaging apps to showcase my merchandise and client testimonials to potential buyers. With time, I expect more walk-in customers will get familiar with digital payments, such as mobile money or QR codes, as they are safer and more convenient. For a change, the pandemic may help my business grow digitally," says Huong.
Key takeaways
Micro-entrepreneurs like Huong play a crucial role in Vietnam's economy as avenues to market locally produced goods. These enterprises search for solutions that can equip and support them in the post-pandemic "new normal." With the increasing consumer preference for electronic payments in the country, digitizing the payment streams of these microenterprises is an attractive opportunity to drive competitiveness. It can also enhance efficiency by making transactions less dependent on cash.
A more holistic understanding is needed around the businesses of microenterprises, especially their business relationships with suppliers, creditors, and cash flows. This can help identify the right value proposition for this segment to pivot their business models to digital payment solutions in 2021 and beyond. Also, targeted capacity-building support to utilize the benefits of digital payments and social networks will help microenterprises navigate their way through severe and sudden economic downturns.
MicroSave Consulting (MSC), with support from MetLife Foundation, has been implementing the i3 Program in Bangladesh and Vietnam since 2018.  The i3 Program, which stands for "Innovate, Implement and Impact," works to utilize digital technology and uncover deep insights into the needs, aspirations, and behaviors of low and moderate-income (LMI) people to build and deliver financial services for the mass market. MSC has been working with frontrunners in financial services, from banks to FinTechs and wallet providers to governments, to help LMI segments move toward better financial health by supporting micro-entrepreneurs like Huong through demand- and supply-side interventions.
We look forward to continued dialogue, learning, and supporting financial inclusion in Vietnam. Stay tuned for more updates on www.i3program.org