The mobile digital credit revolution in Kenya has attracted many fintechs offering loans via smartphones. Smartphone-based products have been touted for their potential to improve the user experience for digital financial services, particularly among low literacy customers. However, the Consultative Group to Assist the Poor (CGAP) finds that in India existing interfaces fail to realise this potential. MicroSave's recent research on digital credit uptake and use revealed similar shortcomings in Kenya. This blog summarises the usability challenges of four major smartphone lenders in Kenya: Branch, Tala, Saida, and Zidisha.1
Getting started
Low income customers may have limited access to digital credit apps. Because smartphone lenders primarily advertise via Facebook and Twitter, awareness of their products among low income people remains limited. Those who are aware often have basic smartphones with insufficient memory to install the lenders' apps. Others struggle with hardware and software issues, since some software are incompatible with lenders' app. Moreover, some apps like Jumo, Mjiajiri, Pesa Zetu require referrals from existing users (who may get referral bonuses); others like Micromobile and MPawa Sacco are accessible to members only. Finally, in some instances, the app requires users to have a Facebook account and an M-Pesa wallet, limiting service eligibility to Safaricom users.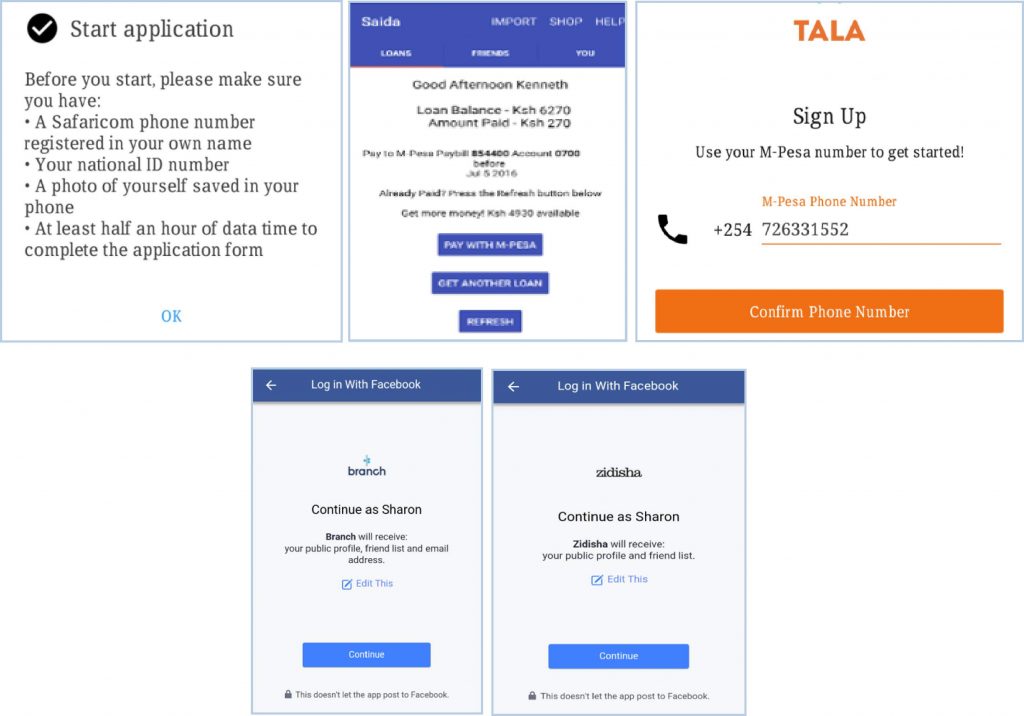 Figure 1- Apps Require Users to have an M-Pesa Wallet and Facebook Account
The apps require users to sign up before exploring. The registration process can be lengthy and painful with several steps requiring a lot of data. Some apps require detailed, and what appears to be irrelevant or intrusive information on sign-up; this has raised concerns among users and may hinder take-up. For example, users may be asked to upload their pictures or share access to their private data, including call records, SMS, airtime loading history, handset device details, GPS and social media.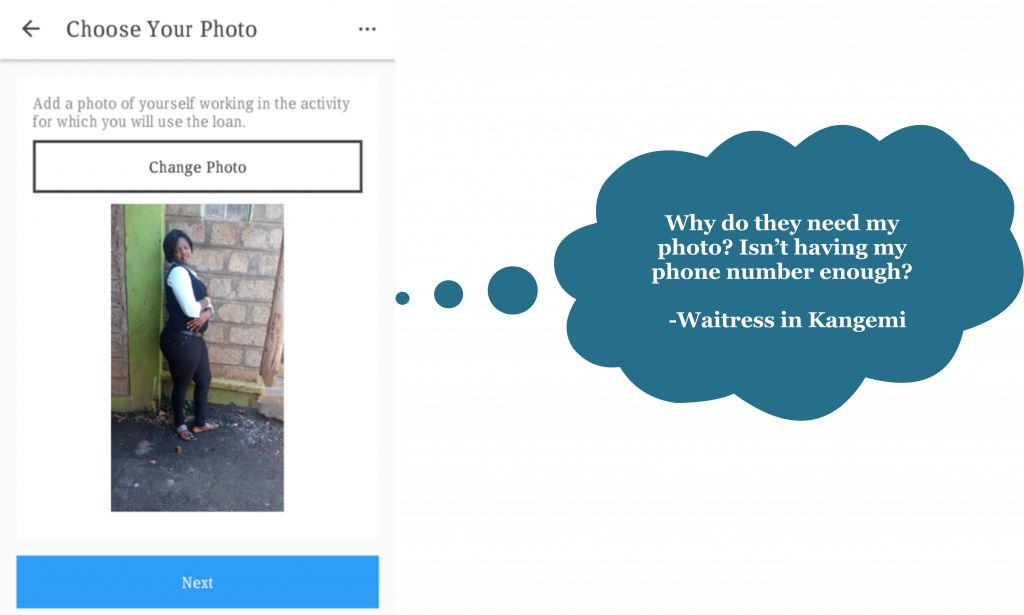 Figure 2- Zidisha Requires Users to Upload a Photo during Sign-Up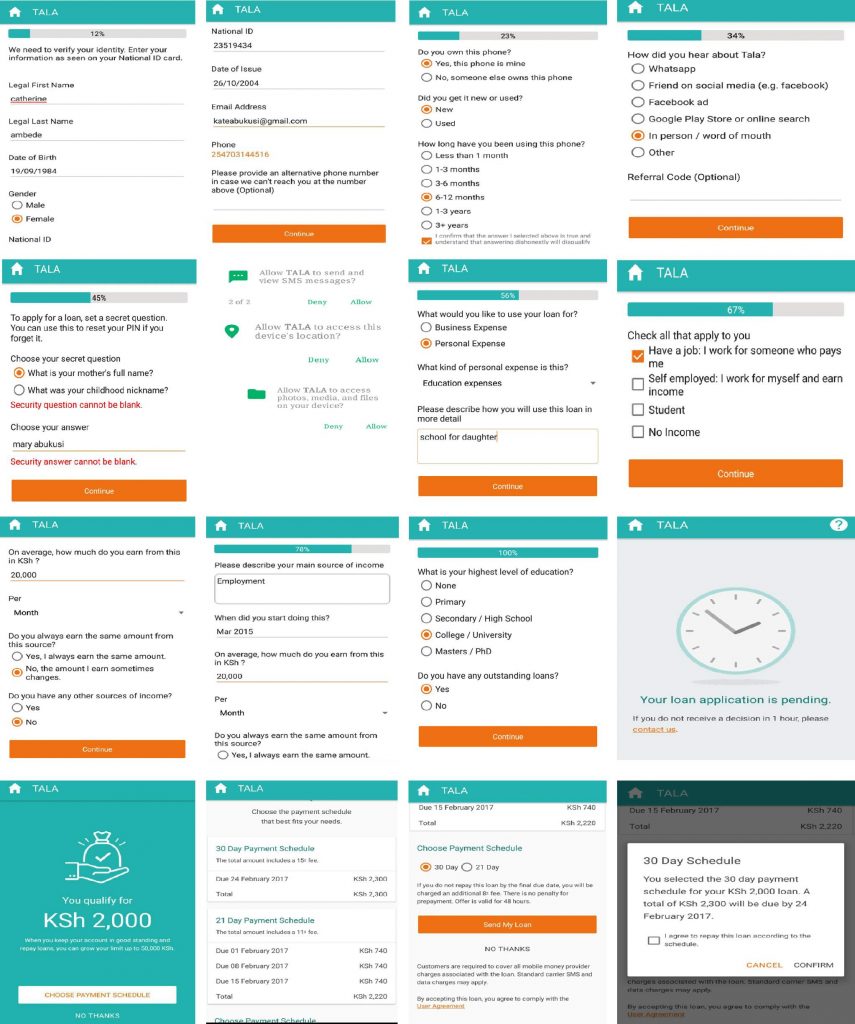 Figure 3 – Tala Loan Application Process
Navigation and understanding
Users navigate easily and can access transaction history. CGAP guidance on Smartphone Mobile Money UI/UX emphasises the importance of flat menu hierarchy, which allows users to immediately perform desired transactions. Digital lender applications adhere to this principle: the menus have few action-based options that call upon the user to apply or repay a loan. As product offerings diversify, providers should avoid complicating the menus.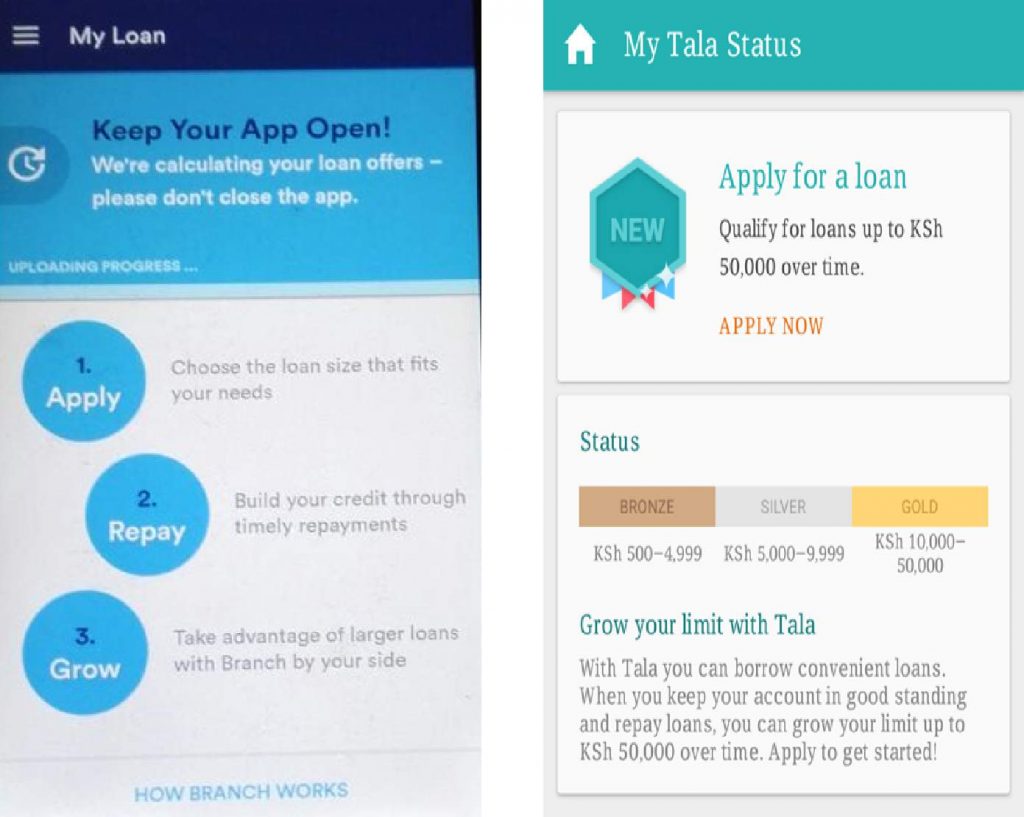 Figure 4- Tala and Branch Have Simplified Action Based Interface 
Another key feature CGAP highlights is the ability of users to access their transaction history. All four lenders allow users to either raise a question in the app or request statements via email.
The look and feel of the interface can be improved through visual cues such as colour and icons. Some interfaces are not adapted for smartphones. Others are text heavy, dense and display too much information on one screen. Providers should instead communicate in easy groups with enough details to accurately inform but not overwhelm the customer. Visual cues might help customers picture the debt. For example, displaying loans and interest payments as colourful icons, labelled and sized proportionately to amounts.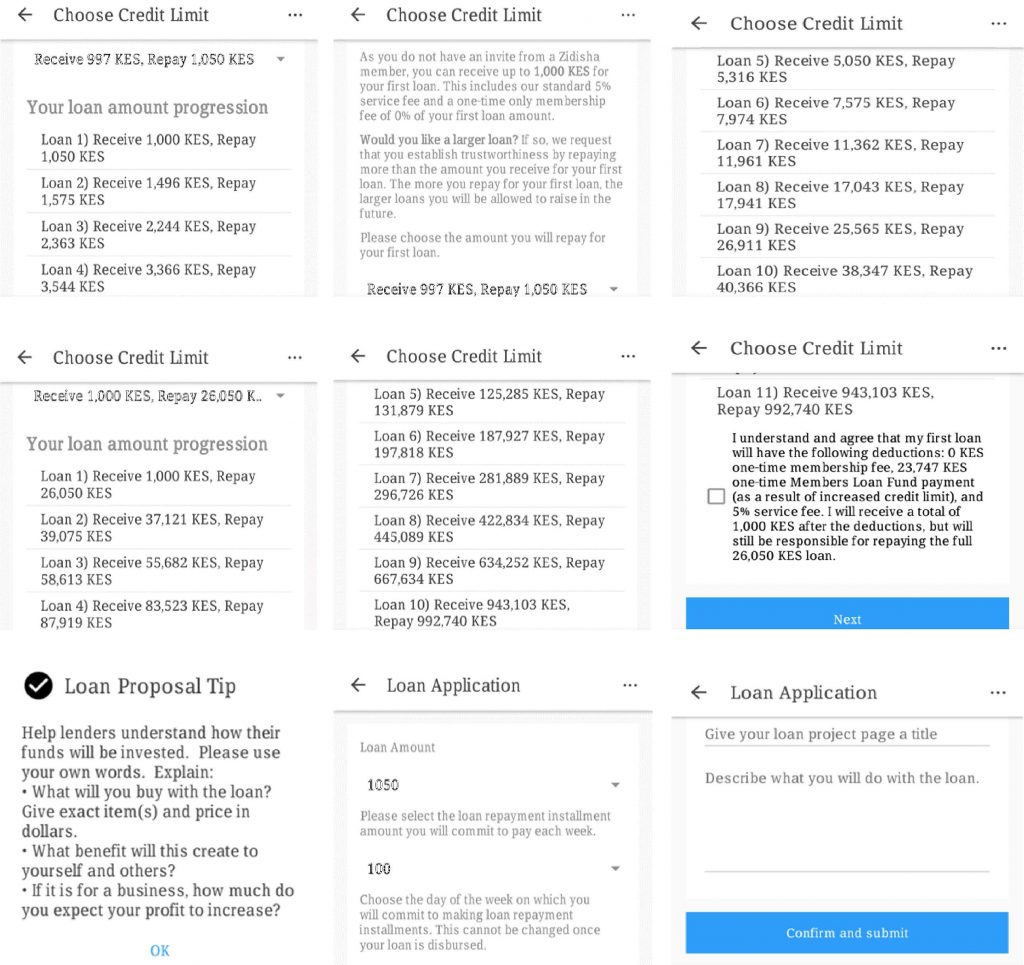 Figure 5- Zidisha Loan Application Interface
Poor understanding, specifically of Terms and Conditions. Only one app (Saida) allows customers to choose between English and Swahili, others do not offer language options beyond English. Loan Terms and Conditions (T&C) are usually written in complex legal jargon or unfamiliar vocabulary, making it difficult to understand for most users. Warnings about negative listing with the Credit Reference Bureau (CRB) in the case of default, fail to explain the implications of being listed. Moreover, not all users review the T&C because they have to follow a link to a separate browser.
Product design
Lenders' credit scoring algorithms appear basic. As noted above, applications request access to a lot of personal data, presumably to be used for credit scoring. Some also contain a series of questions about age, current employment status, salary, the purpose of borrowing and existing loans from other providers. At the same time, there seem to be no mechanism to verify the accuracy of such self-reported information. Technically, borrowers could misrepresent their income or employment status to qualify for higher loan amounts. However, in most cases these apps appear to offer a standard loan amount to first-time borrowers, calling into question their use of personal data for lending decisions. It appears, that for all the hype, these apps are largely, or possibly even exclusively, using traditional credit history models – lending small amounts that are increased with good repayment behaviour. Branch claims to increase the amount and reduce interest rates for on-time repayment – an important break from the market norm of just increasing the loan size.
Customers face steep pricing and limited repayment options, but can test apps without borrowing. Fintech lenders are not subject to the recently introduced interest rate cap of 14% APR. As a result, app-based loans are often more expensive than STK-based or traditional options, particularly for first-time users. The maximum repayment period for Branch, Tala and Zidisha is one month. Saida offers customer a maximum of two months.

Figure 6- Loan Repayment Duration for Tala, Branch, Zidisha and Saida 
Lenders' default penalty policies are opaque: only Branch clearly states that it does not charge late fees or roll over fees. Luckily, users can test the application and review their loan eligibility and repayment options without committing to borrow.
Assistance and support 
Most lenders provide immediate on-demand assistance to borrowers prior to default, when support wanes. All lenders offer in-app customer support: users can submit their questions for immediate response or chat with assistants in real time, besides refering to the FAQ page.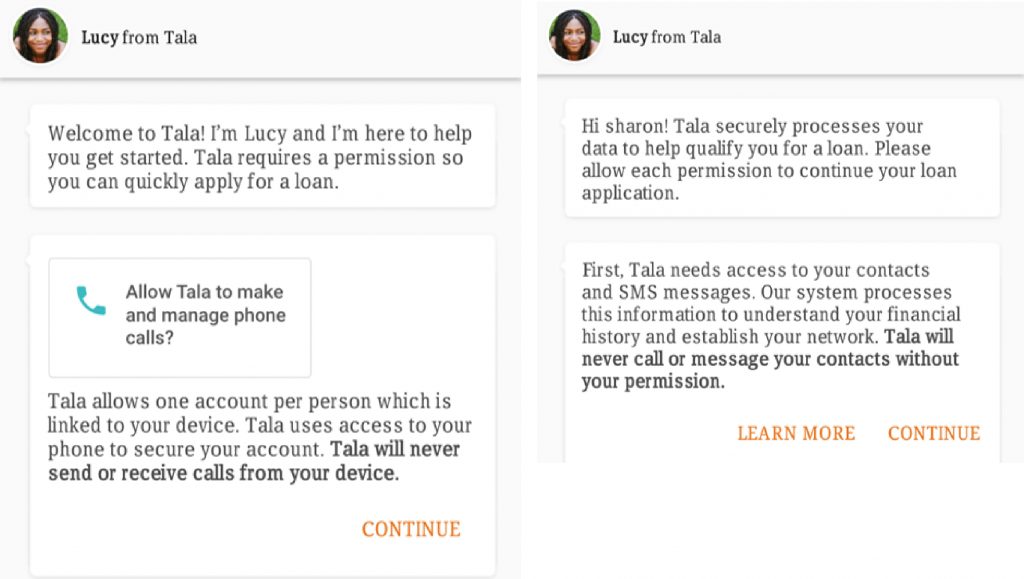 Figure 7- Tala's In-App Support
Customers receive text message reminders about repayment due dates. Some defaulters receive further reminders through email or even calls. However, options to restructure debt are limited. Branch, Tala, Saida defaulters are negatively listed on CRB after 90 days in delinquency and information on clearing listings is not well communicated. Some lenders hand over the defaulted accounts to collection agencies.
Smartphone vs. STK usability comparison
Smartphone lenders in Kenya are yet to maximise the potential of smartphone interface to offer user-friendly, responsible digital credit. Moreover, while smartphone ownership is associated with pride and social status, it is still very limited, the vast majority of low-income digital credit users borrow via feature phones, which offer quicker and (in many respects) easier access with fewer keystrokes. The following table compares app lender features discussed above with those of SIM Toolkits: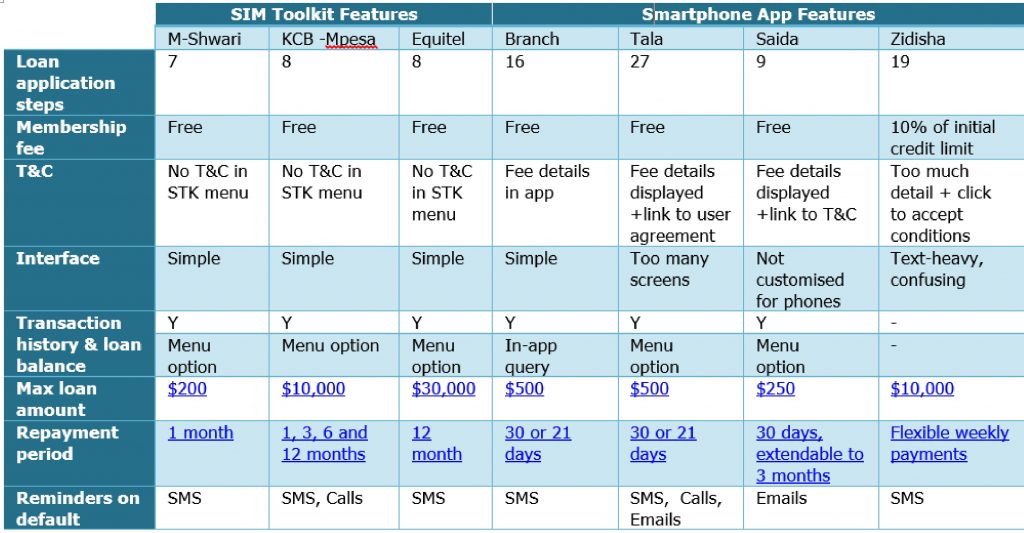 Table 1: SIM Toolkit Vs. Smartphone App Features
Recommendations
Smartphone lenders in Kenya can further enhance user experience and make loans more accessible to the mass market with the following steps:
Optimise apps for low-cost phones
Remove requirements to sign in with Facebook and M-Pesa account
Streamline and simplify registration process while complying with KYC requirements
Consider limiting requests to access individual data, particularly if lending decisions are not based on this data
Make interfaces visually appealing using colours and icons to communicate meaning, removing heavy text
Regulators can play a role in boosting consumer protection in digital lending by:
Bringing all providers of digital credit under the regulatory framework – thus creating a level playing field
Mandating that individual data lenders collect are subject to privacy laws
Requesting that lenders institute measures to prevent customer over-indebtedness, be it through more flexible repayment terms or more extensive verification and credit checks
Requiring that T&C be simplified and better communicated, for example using summary displays before customers accept loan and after loan disbursement accessible within the app, rather than by following a link away from the session.
---
1We examined these four because other app-based credit products are not freely accessible, requiring membership or referrals.